About Susana Sorí


Susana Sori offers you a healing environment that is positive, supportive, direct, comfortable and confidential.

As an accomplished healer and educator, Susana is an innovative and resourceful agent for change with a warm and compassionate personal style. Her focus is to free her clients from the obstacles and issues that hold them back, supporting a client's positive shift at the physical, energetic, soul or spiritual level.

Susana is a certified graduate of the Luminous Healing and Energy Medicine program, and of the Advanced Masters Program from the Four Winds Society. She is also a master practitioner of Resonance Repatterning®, Shamanic Healing, Energy Medicine, Yoga, Meditation and Breath Work.

Susana's long discipleship under meditation masters since 1973, have qualified her to successfully support clients with spiritual awakening issues.

Susana Sorí has been a successful exhibiting visual artist in Miami and internationally since 1973. As a creative person herself, she is well aware of ebbs and flows of creative energy and is able to 'mid-wife' breakthroughs to artists, writers and any creative individual, no matter their profession.

Susana offers you total confidence in your progress that has emerged from experience, integrity, and the courage to reach your issues for transformation. She can support you through Sessions in person, by phone and by proxy at a distance.
More about Susana and her offerings at

www.hrshaman.com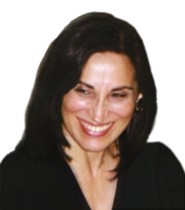 Keeping you on-track towards your destiny!

My mission is to assist, support and motivate people to successfully in movng through personal and work related transitions.

I support a local Miami and international clientele, representing a wide range of social and professional backgrounds.



contact for a session