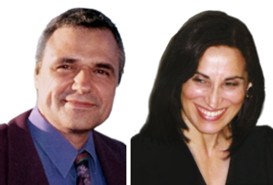 Some of our Integrated Support and Offerings:
Energy Healing, Shamanic Healing and Energy Medicine
Miami in-person, internationally by phone
Chakra Clearing
Working with the Luminous energy field, we offer Chakra Clearing, Realignment, Healing and Balancing.
Meditation and Spiritual Support
Mediation instruction and support, spiritual counseling and coaching and spiritual awakening support.
Movement, Yoga and Breath Work
Extensive support for the shamanic practices of yoga, asana, the yoga of movement, inner and outer human energy field and balancing of prana.
Resonance Repatterning ®
Originally Holographic Repatterning ® is an advanced healing and discovery system that identifies where you hold discordant resonances and wounds and offers modalities for healing.
The Release of Past Issues
Past Issues Release and Energy Healing for individuals, couples and groups..
Recovering from Bereavement and Loss
We can help you release and recover from the effects of bereavement, loss and relationship break-ups.
Job Stress
Releasing the cumulative effects of job stress, over stimulation of fight-flight and burn out.
Energetic Recovery
Dramatically reduce, shorten and release the effects of energy draining experiences and shocks.
Shamanic Healing & Spiritual Support
Miami in-person, internationally by phone
We offer a full compliment of the Shamanic arts established in the the native traditions of North and South America, including Soul Retrieval, Healing the Energy Body and Illumination.
Divination and Destiny Retrieval
Illuminating your choices and positive changes from the place of timelessness, spirit and soul.
Extraction of Negative Influences
The shamanic arts offers healing ways to help remove emotional patterns and wounds that have settled in your system as well as negative influences you may have absorbed through experiences or your interaction with others.
Rites of Passage
Handed down authority for the Installation of the nine Inca Rites in the original form and Quechua language.
Sacred Fire Ceremonies
Sacred fire ceremonies are available for your home or location.
Past Life Issues Release
Release of patterns and energy draining tendencies that are rooted in past life experiences.
Life Coaching & Life Direction
Miami in-person, internationally by phone
We offer an integrated approach to Life Coaching and Life Direction Coaching that draws on our energy healing and spiritual coaching backgrounds.
Life Coaching
We partner with you to help you move forwards towards your goals and success. Monthly packages are available. We are modular in approach in that each of our sessions is designed to shift you forward
Life Direction
Life Direction Coaching identifies what are the most optimal directions and choices to support your growth and success.
Life Coaching for Writers, Musicians. Performers and the Visual Arts.
We offer a combined experience in both Life Coaching and our own professional experience in the creative and performing arts.
Astrological Life Coaching
Astrology offers invaluable understanding and an energetic map of where you are and where you are going, that can greatly accelerate your coaching experience.